Plumbing Company in Stafford
At GEI Plumbing Services company we provide a wide range of Plumbing Services to costumers in Stafford TX. GEI Plumbin Services is managed by Ido Cohen who is an expert and reliable plumber, who has many years of experience in awarding Plumbing services in Houston Texas and nearby cities. Ido and the team have a great love for plumbing work and fix problems. The company has a long line of satisfied and loyal customers.
About GEI Plumbing Services
All the work in the company is supervised by Ido Cohen, a plumber with over 28 years of experience in the field of plumbing, professionalism at the highest level. We use of the most efficient and modern tools. Our specialization as a company is in locating and repairing difficult and complicated liquidity and returning the situation to its former state in the highest finish.
In order to provide his customers with the best service at a warranty and at a fair price, Ido Cohen combines the comprehensive professional knowledge And the vast experience he gained during his years of work, along with the use of diverse and state-of-the-art plumbing equipment such as a thermographic camera for leak detection Underfloor and hidden moisture, fiber optics for photographing sewer lines, high pressure washing truck, sewer and so on. And no less important – with a kind, cordial, trustworthy and considerate attitude to the customer, combined with a constant smile.
We love our clients and they love our work. Our team is very experienced in both residential and commercial projects.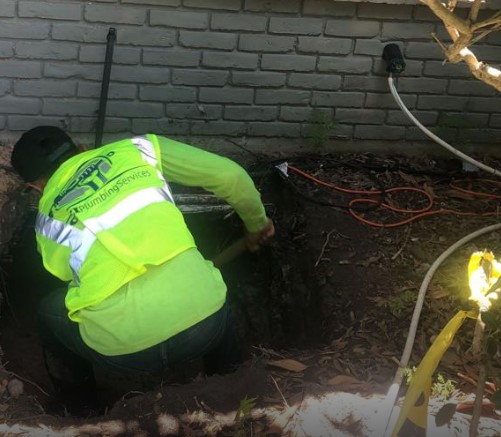 Emergency Plumber Stafford
Ordering Plumbing Services That Will Put an End To Sewage Malfunctions in Your Home or Business!
Today there are lots of plumbers in Stafford who will offer you magic solutions at extremely cheap prices. Unfortunately, the vast majority of them do not know how to handle your sewage malfunctions professionally, effectively and quickly and can even cause further damage. We invite you to call us right now to get an attractive and affordable statement from a top-notch plumber in Stafford who will solve any sewer malfunction at top speed.
Stafford Plumbing Available For You 24/7
With us you can order a professional and reliable plumber in Stafford at an attractive price. The GEI Plumbing Service s team is here for you In order to provide you with the most advanced solutions in the field of plumbing. You can order plumbing services in Stafford that will reach you quickly.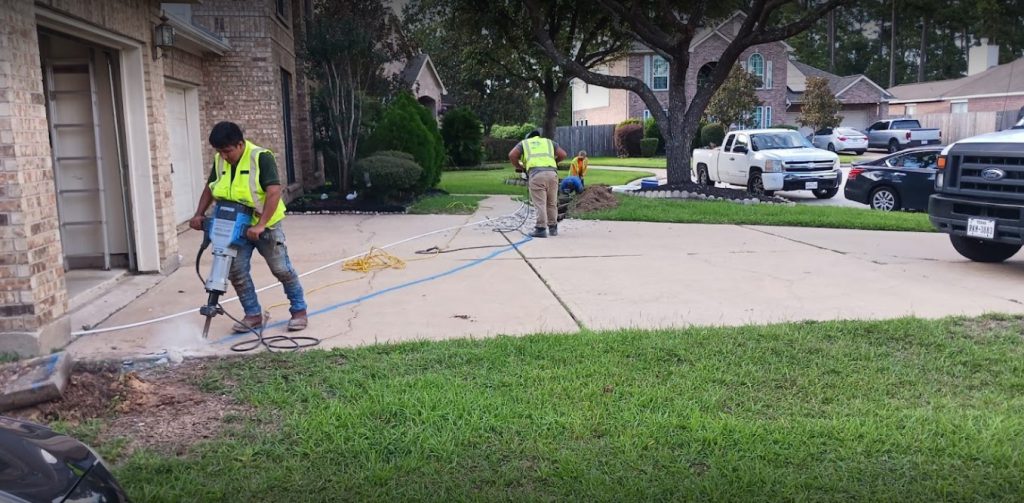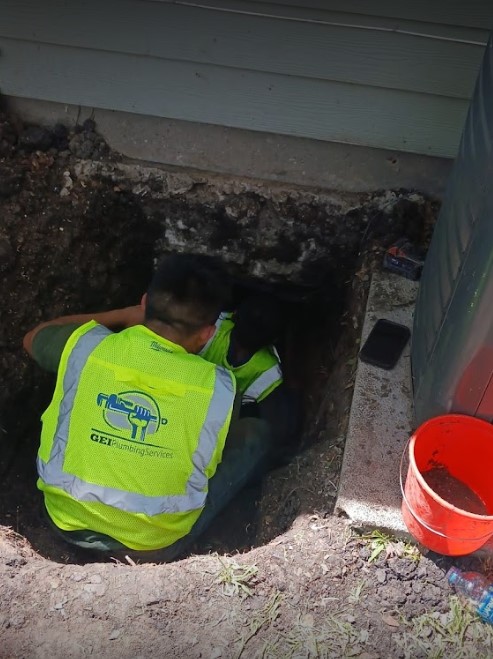 In Stafford, the majority of the houses build with galvanized pipes. This pipes are notorious for being corroded and get clogged.  Is your home experiencing low water pressure, problems running more than one faucet at a time, brown or rusty looking water? If you are experiencing any of those signs, then it's time to get some repiping done. we will replace you older pipes with newer pet pipes or PVC Pipes which both are design to solve all the issues cause by the older galvanized pipes. our professional plumber take will care of it for you. Our licensed plumbers have the skills and experience to make sure your home is properly taken care of. We are a Stafford plumbing company that can help you in all your plumbing repairs and plumbing service needs. call us today to schedule your estimate. 
What Does the Emergency Plumbing Service Stafford Include?
A plumber in Stafford is far beyond a professional who clears blockages in sinks or toilets. Plumbing is a comprehensive field that includes specialization in domestic sewer systems that can be used for a wide range of repairs, renovations and replacements of the plumbing systems in your home, such as:
Photographing sewer lines
Low water pressure treatment
Replacing a water switchboard
Removal of roots in the sewer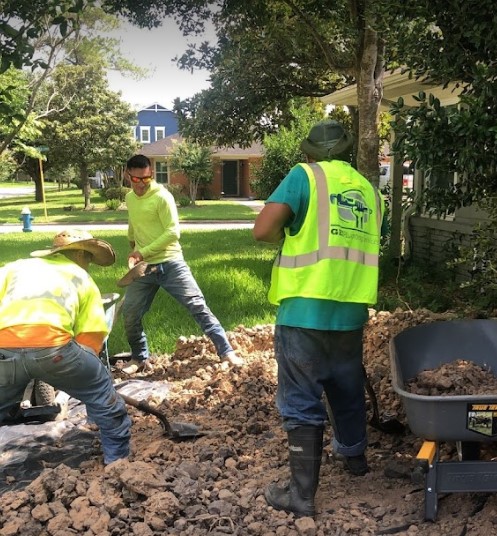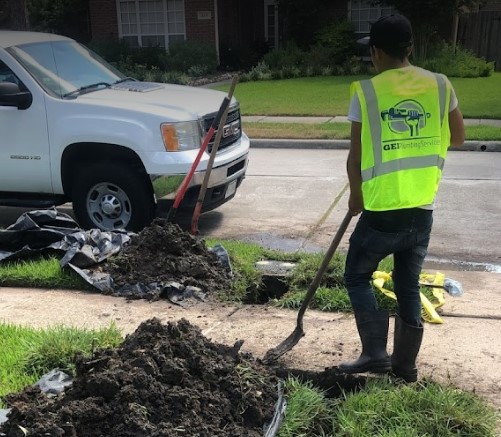 When to Order Plumbers in Stafford?
The market is flooded with various home appliances and plumbing troubleshooting solutions and we encourage you to try to solve them on your own with joy and love and even invite you to a free consultation and guidance call without any obligation. If you have not been able to resolve the plumbing malfunctions in your home or they occur too many times, we recommend that you contact us. That way we can reach and diagnose the malfunction in depth to provide you with a complete and comprehensive solution that will repair your plumbing system and prevent future malfunctions.       
Why Choose GEI Plumbing Services
We have many clients in Houston and the surrounding area. You too are welcome to join our circle of customers and enjoy all the benefits.
The Best Way to Identify a Recommended Plumber
As we stated, the world of plumbing is full of competitors who promise lots of promises at low to ridiculous prices, making it difficult for you as a customer to identify a true professional who will be able to solve your plumbing faults quickly and at affordable prices. Besides the webpage, innovative equipment and the years of experience, there is one way to figure out if the plumber you talked to will really live up to his promises. A professional and experienced plumber in Stafford will hold telephone numbers of past clients and offer you to talk to them in order to get a scale regarding his professionalism so we recommend not to be ashamed and ask to speak to past clients.
All Ways to Detect Sewer Faults
Sewage faults are the result of a lack of regular maintenance and improper use of toilets and sinks. Therefore, flooding or clogging in the sink or toilet that happened to you is not a foregone conclusion and faults can be detected in time if only the following symptoms are noticed:
The color of the walls begins to peel off
Appearance of mold on the various walls
Dampness detected even though it did not rain
Noises of water flow in the walls when all the taps are closed
You have found that your water bill has swelled disproportionately
How to Perform Routine Maintenance on The Plumbing System in Your Home?
Proper routine maintenance can prevent or at least delay the next plumber's visit to your home. For your convenience we have written a short and effective guide that does not require prior knowledge but will definitely help you take care of your plumbing efficiently and successfully.
Toilet blockage - Using a pump or spiral can open most blockages in the toilet provided that not too much heavy waste (wipes, toothpicks, pads, etc.) has been thrown into it that accumulates and becomes a kind of wall that blocks the flow of fluids.
Emptying the deck under the sink - The pipe that connects the sinks to the sewer functions as a kind of filter and therefore absorbs a lot of waste. By dismantling the deck and cleaning it, the flow of liquids from the sink to the sewer can be improved, thus preventing flooding.
Stopping Liquidity - Sometimes, often due to faulty rubbers, water begins to leak slowly but over time. Beyond wasting water, your water bill will swell and surfaces the liquid touches might be damaged.
Solar water heater cleaning - Simple cleaning of the solar water heater and collectors can prevent water pressure drop.
Residential Plumbing Stafford 24 Hours
Need professional advice from a plumber in Stafford? Looking for an urgent plumber service at night or on weekends? The expert team of GEI Plumbing Services is at your service 24 hours a day, 7 days a week, providing plumbing solutions and also free consultation without obligation. Feel free to contact us 24 hours a day. We will provide you with fast and professional service at all times.
Frequently Asked Question
Our extensive experience in the field of plumbing has helped us to identify specific questions that occur many times from the various clients we have dealt with over time. So, we decided to focus on the main ones to help you better understand the world of plumbing.
Thank you for visiting our website! The GEI Plumbing Servcies company established its reputation based on quick respond, honesty, great service by a
professional
experts plumbers. For more information and schedule a service please contact us today.