Plumbing Company in League City Texas
One of the most important systems in any building is the plumbing system that allows for water and waste to move throughout the structure. Whether it's in your home or at the office, clean working plumbing systems are essential to the comfort of everyone inside.
There's actually a lot to know about plumbing and how to take care of it, and most of the time, you'll need a professional to help with the proper maintenance of your plumbing system. As keeping your plumbing in working order is so important, this article is going to break down which is the most trusted plumber in League City and why you should choose us. 
Best Plumbers in League City Texas
As a group of plumbing professionals with proper licensing and training, GEI Plumbing Services is your best option in League City Texas. We've got tons of positive user reviews to back us up, showing you that we can get the job done when it comes to plumbing. Whether you need your home or office serviced, a clogged drain, or worse, you can count on us.
Here at GEI, we have a ton of experience shared between our various plumbers and technicians, and we're always ready to come help whenever you have a plumbing emergency.
We love our clients and they love our work. Our team is very experienced in both residential and commercial projects.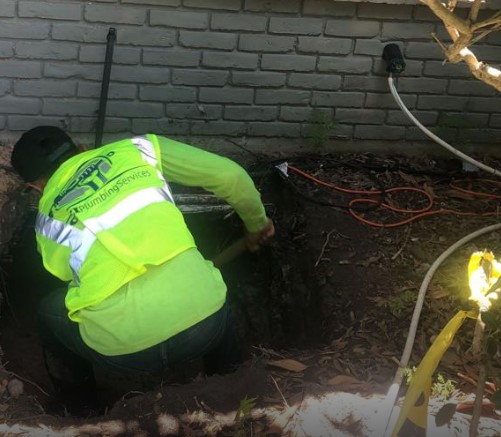 Like we said, we're the very best licensed plumbing agency in League City Texas. When you get a plumber to come out to help with a plumbing issue, you're going to want to make sure they're properly licensed and trained. Plumbing systems can be touchy and take a lot of knowledge to properly fix and maintain. So, not any old handyman can fix some issues you may have with yours. Trust GEI to come out and do the job right the very first time.
We're not only licensed and trained, but we're trusted by the people of League City. GEI has been operating in this area for many years, and the folks around town know that we offer the best service around when it comes to plumbing.
But you don't have to take our word for it. Just check us out online, you'll see hundreds of positive user reviews from satisfied customers singing our praises. They've trusted us with their plumbing, and we hope you will too.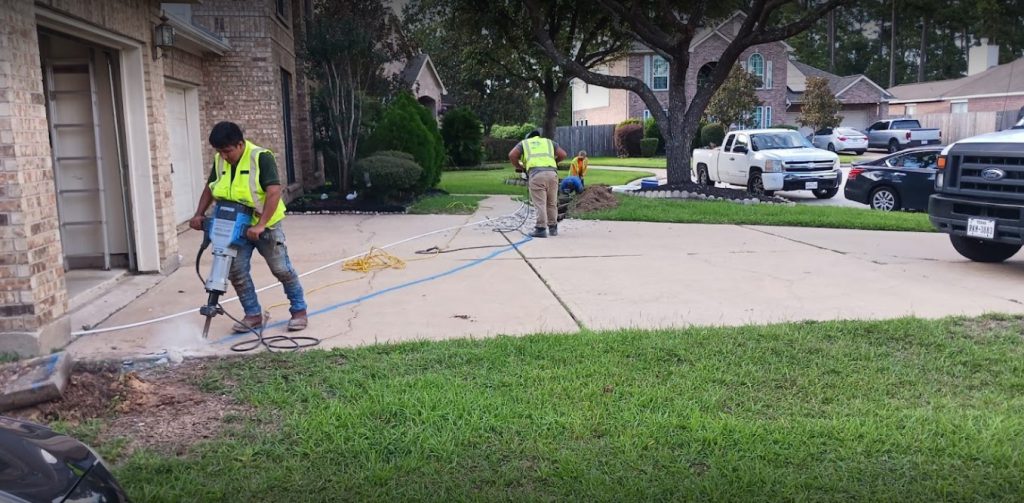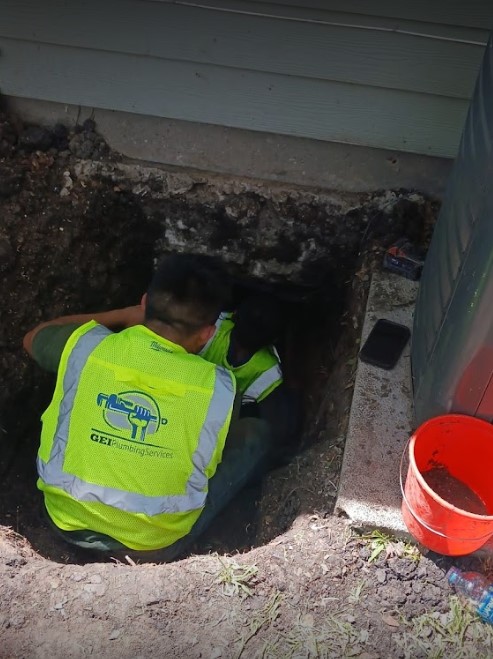 Plumbing Contractor in League City
Additionally, if you're needing any plumbing systems handled and laid out in a new build, GEI can help. Whatever your construction project may be, commercial or residential, we can help install top of the line plumbing in your new building.
Plumbing is one of the most essential parts of any building, which means you want the plumbing to be installed the right way the first time. Trust GEI's plumbing contractors to do the job right the very first time. You won't have to worry about project setbacks with us, as we'll make sure to follow your blueprints and install the plumbing the right way the first time. Check out our website here for more information.
Why Choose GEI Plumbing Services
We have many clients in Houston and the surrounding area. You too are welcome to join our circle of customers and enjoy all the benefits.
Frequently Asked Question
Our extensive experience in the field of plumbing has helped us to identify specific questions that occur many times from the various clients we have dealt with over time. So, we decided to focus on the main ones to help you better understand the world of plumbing.
Thank you for visiting our website! The GEI Plumbing Servcies company established its reputation based on quick respond, honesty, great service by a
professional
experts plumbers. For more information and schedule a service please contact us today.